Hello folks, How are you all. Guys today we will discuss about the Most beautiful place the Paradise on Earth "Kashmir, India". Lets start todays topic on
Kashmir tour guide.
This is basically an Indian State in

HIMALAYA

region.
This place have many beautiful tourists attractions but few are the best. Kashmir basically famous for its Scenic Splendor, Plentiful Wildlife, Snow-capped mountains, Exquisite Monuments, Flora and fauna. So let's discuss in detail today about the best time to visit in Kashmir, What to see, where to visit and which are the most important places there. Don't quite, just read our full Kashmir travel blog and know what to do when reach Kashmir and where to visit.
How to Reach Srinagar or Kashmir?
By Plane : Direct to Srinagar Airport.
By Train : Direct to Jammu then By road to Srinagar.
There is no direct train facility to Srinagar.
What is the Good time to visit in Kashmir?
Basically the best and good time to visit in kashmir in Summers from April to Jun. If you are coming with Family you can visit in these duration, also same for couples and students, But if you want to enjoy amazing adventure with perfect snow then the best time is November to March first weak. Because in this duration you will see the high amount of snow in Kashmir and it is the right time to make Kashmir travel diaries after the tour. If you are coming for Amarnath darshan then the best time is July and August. There are several Kashmir travel packages that can help you, few we can suggest you, but after this blog for Kashmir tour information.
What are the Best things to do in Kashmir?
Basically Kashmir is indulging with Himalaya Ranges, there is a lot to do in Kashmir. From Sports activity to Tourists attraction Kashmir never disappoints you. Few Things are:
1. Shikara Ride
, you can do shikara ride in the famous Dal lake or Nageen lake, Apart from dal lake there are many more lakes are Wular lake and Manasbal lake where you can do Shikara ride. This is the most famous things to do for
Kashmir honeymoon or family tour and most of travel agents giving complimentary in their Kashmir tour packages inclusions or if no then the fee of Shikara ride for 1 hour is just Rs. 400 to 600 per hour as per season. Visit Kashmir this year to make relisting your Kashmir tour dream
.
2. Houseboat Stay
, Basically Kashmir is Most famous for its Houseboat stay. Most of peoples are taking there houseboat stay in dal lake but as per the past experience we can only suggest you for Houseboat stay in Nigeen lake for some few reasons. One is Crowd and second is the Beautiful views.
3. Gondola Ride
, Gondola ride means the Cable car of Gulmarg. If you have ever done this before then Gulmarg gondola ride will gives you another excellent experience with Mesmerizing views. Basically there are two phase one is Gulmarg to Kungdoor and second is kungdoor to Apharwat peak. You can book this gondola ride online.
4. Pony Ride or Horse Ride
, Peoples are really attracts to horse ride or pony ride always due to the adventure of hills and the ride. Horse ride of kashmir is basically held in Pahalgam. You can hire a pony or Horse for the sightseeing of Chandanwari, Aru village and Betaab valley in pahalgam for its mesmerizing views and beautiful art and culture.
5. Rafting in Pahalgam
, Yes Rafting is very famous of lidder river in Pahalgam but only in the time of Summers. This River is the most beautiful river of Pahalgam and also best for white water river rafting. You can book a ride for rafting in pahalgam once visit there which is a lidder joy ride.
6. Kashmir for Shopping
, Kashmir is a beautiful place to visit for its attraction and it is also very famous for its Shopping markets. You can buy a lot of hand made things like the pashmina shawls, namda hand woven carpets, antique things etc.
7. Paragliding in Srinagar
, Kashmir have all the sports hidden activity that you really want to enjoy a lot. Paragliding is also the most important and the best thing to do in Paragliding Point in Srinagar -

Astanmarg, Srinagar.
8. Trekking
, There are hundreds of high altitude points for Trekking in Kashmir, Few are like vishansar lake, Alpather lake, Satsar lake, Gadsar lake, Trathkoti, Budh angan, Khanmarg etc.
9. Snowboarding and Skiing
, During the time of winter when kashmir is freezing, this time is perfect for ski lovers, There are many ski slopes in Gulmarg, Pahalgam and Sonamarg. Infact in Gulmarg there is a ski tournament every winter.
There are many more things to do in Kashmir like Hot air ballooning, Camel ride, Camping etc.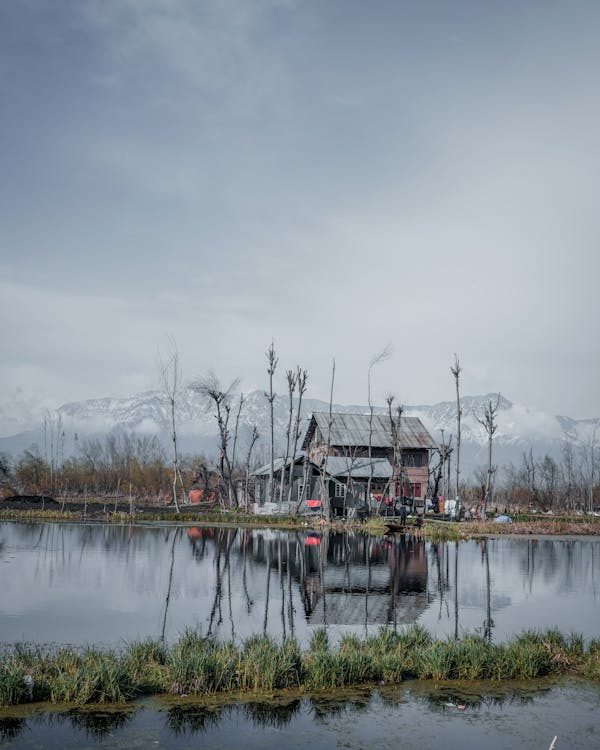 What are the best places to visit?
There are few More Major Places for Most important and off beat places to visit in Kashmir Few are below.
1. Srinagar
, In segment of Srinagar tour guide, srinagar is the most famous tour destination in honeymooners, family and friends vacation. Basically Srinagar is the Capital of Kashmir and Famous for its beautiful attraction, Old monuments, Hill views and houseboats, Basically the best places to Visit in Srinagar are the Dal Lake for houseboat attraction, Nigeen lake also for houseboat attraction, Mughal Garden, Indira gandhi memorial Tulip garden which only opens in the month of April, Bonafide Multi brand, Pari mahal, Famous shankaracharya temple of srinagar, Hazratbal mosque (shrine), Chashma Shahi bagh or garden, Hari Parbat, Jamia Masjit of Srinagar, also for wildlife there is a Dachigam national park, Shree kheer bhawani temple the famous temple near to srinagar, Nishat Garden, Roza Bal, Jawaharlal Nehru memorial botanical garden, Pathar masjid, Anchal lake, Harwan Road, Boulevard Road, Badam Wari path, Masjid Ali saani, Nelo Arts, Baba Demb, Zero Bridge, Imam Bara, zabarwan hills etc.
2. Pahalgam
, Pahalgam as per the ancient history and from bronze age civilization. Pahagalm means First (Pahal) and gam means Village in local language so it means first village of kashmir we are not sure but as per the mythology. Pahalgam famous for its scenic mountain valleys and also is the most popular tourist destination. Betaab valley the name famous for the movie betaab, aru village, Mamal temple, Tulian Lake, Lidder ammusement park, Chandanwari, Poshwan Park, Pahalgam park, Sheshnag lake etc.
3. Gulmarg
, Gulmarg as all you know is famous for its Gondola ride and ski slopes and also for snow-capped Mountains, the Real Adventure is Gulmarg. Sightseeing of GUlmarg is the Gulmarg gondola ride, Gulmarg Backcountry ski Lodge, Khilanmarg, Strawberry Field, Alpathar Lake, Gulmarg Golf Course, Mt Mary's Church, Shrine of Baba Reshi, Kanchenjunga Museum, Tanmarg, Ningle Nallah and Ferozepur Nallah etc. Price of Gondola ride price is devided in two parts, first ride is between Gulmarg to Kungdoor, then Kungdoor to Apharwat peak Rs. 600 and 800 respectively.
4. Sonamarg
, Basically Sonamarg is also known as the Meadow of Gold, during the sunrise and sunset when the rays of sun hits caps of mountain it looks like gold valley, That is why people called it Meadow of Gold.
5. Sonamarg
, Basically Sonamarg is also known as the Meadow of Gold, during the sunrise and sunset when the rays of sun hits caps of mountain it looks like gold valley, That is why people called it Meadow of Gold. There are Few Points in Sonamarg but after the best exploring the place we have few more, It is famous for Thajiwas Glacier, Yusmarg, Nilagrad River, Ziji-la Pass, Baltal Valley which is also famous for Amarnath way of Darshan, Gadsar Lake, Satsar Lake etc.
6. Verinag
, Verinag is the place also known as verinag famous for the spring from jhelum river.
7. Kokernag
, Kokernag is also a very beautiful attraction but offbeat place Famous for Sinthan Top, Banihal Pass, Botanical garden of Kokernag and Verinag spring.
If you are a wildlife Lover then Dachigam national park is for you.
Guys if you like the article and adventure please comment below and write what do you thing and if you want to visit and need some help then go to our contact us page and send us email we will help you.
You may contact Sumeriya holidays by submitting your tour details on "get quotation here" button for queries like
Jammu and
Kashmir
tourism,
Kashmir tour package for family,
kashmir tour package for couple,
cheapest tour packages for
Kashmir. Soon you will get a call from our expert or our connected up best service provider travel agents.
Also check travel accessories online below at amazon with wonderful reviews, Click to buy anyone to contribute us.